Young boy's cochlear implants returned after mother makes public plea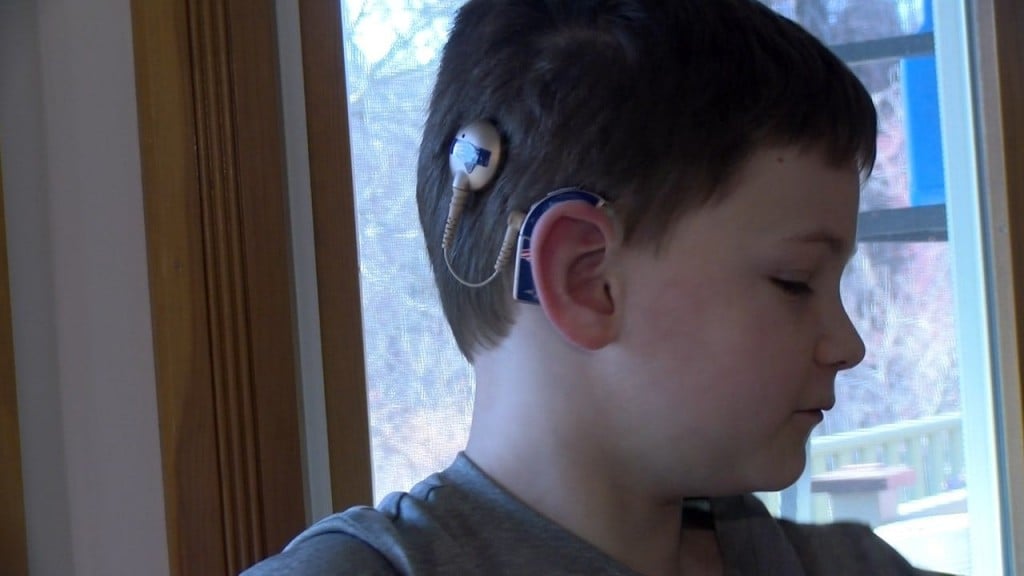 LINCOLN, R.I. (WLNE) –Seven–year–old Benjamin Woodrup was born Deaf, and depends on cochlear implant sound processors to hear.
"They enable him to hear and interact with the community and speak," said his mother, Karen Oliver. "And when he takes them off or the batteries die, he can't hear at all."
He took them off for his swim class at the MacColl YMCA in Lincoln on Saturday afternoon, but when he and his dad returned to the locker room, they were gone.
"Sheer panic," said his father, Mark Woodrup. "Devastated, really."
They say they searched everywhere for his missing pair.
The YMCA says it's reviewed surveillance footage and reached out to the hundreds of people in the building at the time.
"It was a big family event, so kids running around, and you don't know when something could get knocked into a swim bag, or something like that," said the YMCA's executive director Jeanine Achin.
Now Benji is forced to use his backup, which only works for one ear.
Each of the two processors he is missing is worth $10,000.
But since they're programmed only for Benji, they have no resale value.
"To anyone else, it's trash," Oliver said. "It's worth nothing. But for him, it's priceless."
That's why his parents say it's more likely someone saw the patriots stickers and mistook them for headphones.
"We can't imagine that if anybody knew how much they're worth, not just financially, but for his quality of life, that somebody would take them," Oliver said.
Her social media post went viral.
"I think when people hear that something was taken from him that's so vital to his daily functioning, people hurt when they hear things like that, and want to see it repaired," Oliver said. "I'm actually really touched by the concern of the people out there in the community, trying to help us get these back."
UPDATE: Sunday night Oliver told ABC6 processors have been found. It turns out a 7–year–old girl took them and didn't know what they were. Her mother has returned them.
©WLNE-TV/ABC6 2019