Young girl battling disease signs with RIC basketball team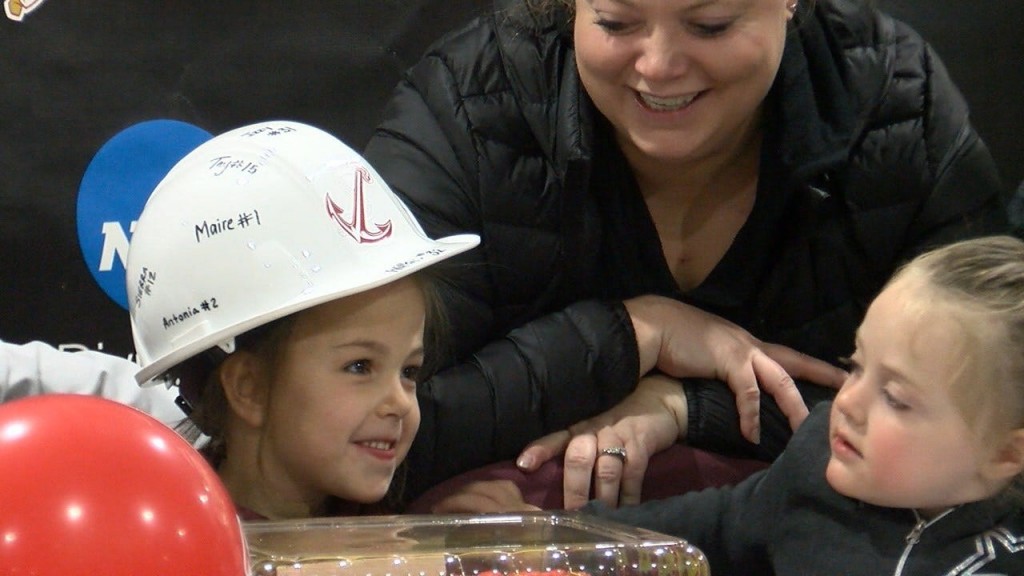 Twitter: @BComakABC6
PROVIDENCE, R.I. (WLNE) – The Rhode Island College women's basketball team has a new honorary member – and she's only about three feet tall.
"She's five-years-old and been through more than any of us have," said Anchorwomen Coach Jenna Cosgrove. "She's just really an inspiration."
Paige Alston suffers from a chronic lung disease. In her short five year life, she's had more than 20 surgeries.
"She's so tiny and little to carry all of that with her and just be smiling constantly," said Team Captain Jordyn Gauvin. "We take some things for granted and I think it just puts some things back into perspective for some of us."
Paige loves the Anchorwomen and basketball. So with the help of non profit Team Impact, which matches children with chronic illnesses with college and university sports teams, she made things official on Monday by signing a letter of intent.
"Definitely a great addition," said Anchorwoman Willcia McBorrough. "And she makes everybody happy."
Not only is Paige a part of the team, but the partnership emphasizes that the players are on her team as well, for whatever she goes through.
"It's just bigger than basketball at this point," said Anchorwoman Maci Dorantes. "I think it's a big deal for her to be able to see that she's not alone and that there's people standing behind her at all times."
As a member of the team, Paige will get to go to games, practices, even special team dinners.
Her teammates say she gives them the courage and motivation to play harder.