Young girl killed after being hit by RIPTA bus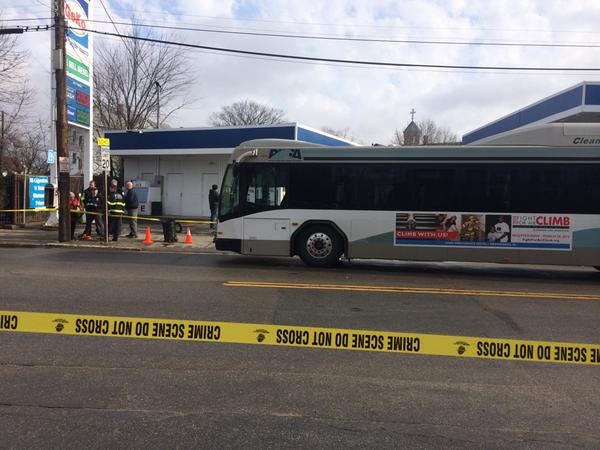 By: Samantha Lavien
Twitter: @SLavienABC6
A 3rd grade girl was struck and killed by a RIPTA bus in Providence Thursday morning on her way to school.
Police say the girl, who is under 10, was crossing Smith Street near the Geko station when she was hit.
It's not clear yet exactly what happened. Police are in the process of reviewing surveillance video to get a better understanding. The accident happened around 8:30 am.
"I saw the father move the girl from the road to the side walk. I saw that she was bleeding," said Alla Trubitsyna who was a passenger on the bus.
Trubitsyna was in tears recalling the moment of the crash. She tells us she fell to the ground injuring her arm after the bus stopped abruptly.
"I was reading a book. I didn't see what happened," said Trubitsyna . "The bus driver started to scream, 'oh my god, oh my god' and people got up and I fell down."
The little girl and the bus driver were rushed to the hospital.
State Police were called in to inspect the bus.
"It's early on to tell exactly what happened we are looking at videos that may indicate what happened leading up to this fatal crash," said Providence Public Safety Commissioner, Steven Pare.
The driver and the girl's father were sent to the hospital understandably traumatized by what happened.
As of now, no charges have been filed.
Providence Schools released a statement Thursday afternoon stating, "We have learned that a young girl who was a third grade student at one of our Providence Schools was the victim of a fatal pedestrian traffic accident this morning. Our collective hearts are heavy, and we extend our deepest sympathies to her family in this time of unimaginable tragedy. We are equipping the school with additional counseling and crisis supports, and will be reaching out directly to the families of students in her class. We respectfully ask that media give the school and the families space and time to receive and process this terrible news."
RIPTA says it is cooperating with police. Pending an internal investigation, RIPTA is not releasing the name of the driver. He has been an employee of RIPTA since 1999 and has a good driving record with no major incidents. He was on his second trip of the day when the accident occurred.
"This is a heartbreaking day for all involved," RIPTA CEO Raymond E. Studley said.
Studley and Warwick Mayor Scott Avedisian, Chairman of RIPTA's Board of Directors, will make a public statement at 2 p.m. Thursday at RIPTA headquarters regarding the accident.
(C) WLNE/TV 2015