Your town, Your life: Hopkinton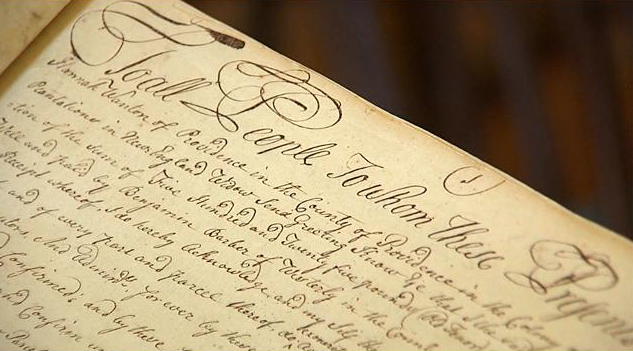 By News Staff
Twitter: @ABC6
Reporting by ABC 6 News Anchor John DeLuca
ABC 6 News Anchor John DeLuca went to Hopkinton and discovered the town has a fascinating history.
If you stand in the center of Hopkinton and throw a rock in any direction there's a really good chance it'll land on something of historic value.
So if you are a history buff, Hopkinton is your kind of place.
The original Town hall from 1861 is still in use and while the meeting house built in 1790, needs some TLC on the inside, it's still standing strong.
The town was incorporated in 1757 and named after Stephen Hopkins, the Governor of the Colony of Rhode Island and Providence Plantations. Hopkins even came down to accept the honor and brought with him a land book for the town clerk, a man named Joshua Clark.
Town historian Rick Prescott proudly shows off that land book from March 1757, to anyone who wants to see it. "We are a rural community and we value that, but we also value the history that is here" says Prescott.
Hopkinton also has one of the longest continuously operated family businesses in the country which was found in 1824.
Now you can't talk about the history of Hopkinton or Hope Valley without mentioning Fred Stanley who's now in his 50th year as fire chief. Chief Stanley is quick to credit his deputy chiefs, captains and lieutenants for his staying power over five decades.
Besides its history Hopkinton has gorgeous open spaces and rivers, including the Wood and Ashaway Rivers, which are great for fishing, kayaking and hiking, a little something for everyone.
Hopkinton really checks all the boxes you'd want in a town; history, nature and art all in one spot.
Tune in on February 6th to see what community ABC 6 News Reporter Alexandra Cowley will shine a light on the next ABC 6 News Your Town.
©WLNE-TV / ABC6