Your Town, Your Life: Lakeville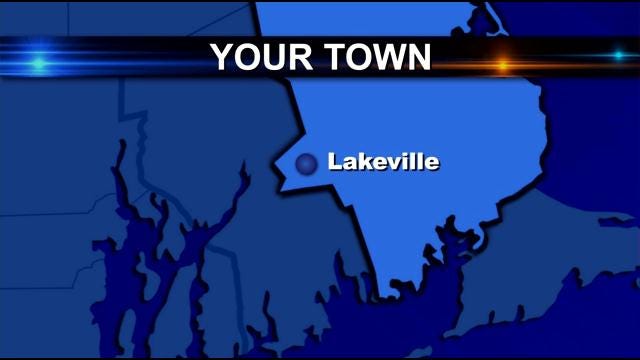 By: Alexandra Cowley
In this weeks Your Town, Your Life we take you to a quaint community in Southeastern Massachusetts. 40 miles South of Boston. A place not many people know about, and that is exactly why its residents love their town of Lakeville.
The name Lakeville describes the town's numerous bodies of water. 5 bodies of water surround the town, including Assawompsett pond, which is the drinking supply for the City of Taunton. Another is long pond, a popular spot for boating and fishing.
Another popular spot in town is the old library which was converted into a coffee shop 7 years ago. Something's Brewing is located right in the center of town, near the old town hall. Inside, locals enjoy the social atmosphere. It's a place where everybody knows everybody. The menu offers a slew of coffee and food options. It was built in 1914 and a 100th birthday celebration is in the works.
Kids who grew up in Lakeville know about Ted Williams Camp. It was once the spot of a summer baseball camp run by Ted Williams, one of the greatest hitters in baseball history. He played for the Red Sox for 19 years. He was 84 years old when he died in 2002. Today, it's the location for the town's sports programs.
Lakeville's rural landscape is perfect for its four golf courses, but perhaps what it's most known for is its cranberry bogs. In fact, Ocean Spray is headquartered in Lakeville. The headquarters sit on the Lakeville–Middleboro line. The company is owned by its hundreds of growers. Some of which are located in Lakeville. Cranberry growing originated in Massachusetts. Those Ocean Spray commercials you see are filmed right in Carver, Massachusetts.
Vice President Of Cooperative Development for Ocean Spray says, "It's the heart of cranberry country, 20 percent of the world's cranberries are grown in the three counties here in Southeastern Massachusetts. To be this close to Boston and this close to Providence, yet to be in a landscape that has agriculture at its core to me that's wonderful."
Harvest is in the Fall, when the bogs are flooded and the cranberries are beaten off the vines. 16 acres of bogs surround the Lakeville headquarters, from which they gather 250–thousand pounds of cranberries every year.
The cranberry bogs aren't the only pride of Lakeville. The town also has seventeen, 2–thousand pound horses. The breathtaking Hallamore Clydesdales appear in parades and events across the area, but call Lakeville home.
Standing next to head horseman, Ned Niemiec who is 6'5, Windsor doesn't look all that big. But trust me, these Clydesdales take your breath away.
Niemiec says, "they're very handsome and they're very big and the combination of the beauty and the size makes them very impressive."
Windsor is one of 17 Clydesdales living on the 40 acre farm off Bedford Street in Lakeville. Owner Dennis Barry brought the beauties to Lakeville in 1980. They're featured in parades and events every year serving as advertisement for Barry's business, Hallamore Corporation.
"These are the goodwill ambassadors for Hallamore rigging and heavy hauling," explained Niemiec.
Niemiec has cared for the Clydesdales for 23 years.
"A lot of work, a lot of hard work every day, keeping after the horses and looking after their concerns," he smiled.
He lives on the farm with his wife, and from sun up to sun down, he's doing what he's always loved.
"A lot of kids go through a stage where they really like horses and then they get over it, I never got over it," he laughed.
Spend a few minutes with the Clydesdales and you quickly realize why Niemiec loves what he does.
"I still like it just as much as when I was 28 or 38, I just get tired a little sooner and I can't do quite as much, but it's in my blood I guess you'd say," Niemiec said.
The 22–hundred pound horses have been the passion for owner Dennis Barry for more than 30 years. It's not an easy one to keep up with, which is why Niemiec says the farm recently closed to the public. Keeping them behind closed gates, makes their appearances all the more exciting.
Some of the most notable parades the Clydesdale walk in is Boston's St. Patricks Day Parade and Bristol's 4th of July celebration.
If you have an idea for our next stop in our Your Town, Your Life series go to the Your Town link and fill us in. We may come and do a story in your community.
(C) WLNE-TV 2014