"Your Town; Your Life!" – North Kingstown Students Complete Finance Courses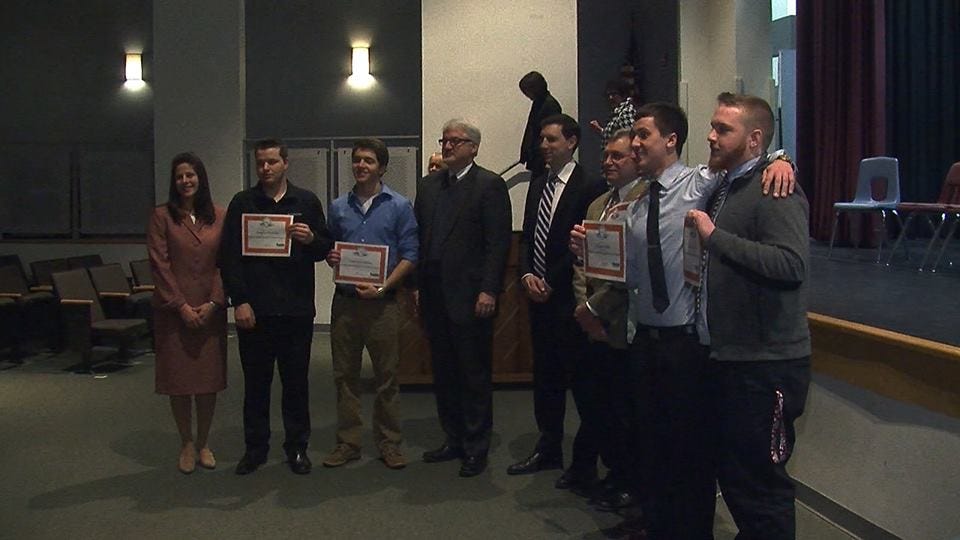 Twitter: @markcurtisABC6
It may only be late February, but it was graduation day in North Kingstown.
74 high school students completed a "financial literacy class" learning how to steer clear of financial disasters, like too much debt.
"It takes a lot of stress off, if you're not in debt and you don't spend more money than you are getting in. It just makes your life a lot easier," said North Kingstown High School student Kevin Barry.
Then there are key lessons, on how to pay for college.
"I learned really how to save while you're in college, which is a really difficult thing for college students, but I learned how to make a budget," said North Kingstown High student Emily Auger.
Students tell me their favorite activity was called, "The Stock Market Game!"
"Because it just helped me understand how to invest, and how to track companies, to learn what's smart to invest in," said Shawn Gibbs, a North Kingstown student.
ABC6 Chief Political Reporter Mark Curtis said, "Not only do these students get valuable lessons in cold, hard cash, but they also get three college credits in the process."
A financial institution, Rhode Island College, and the state treasurer's office are partners in the program.
"This is a life long learning experience. The world's always changing and so for these students, this is a great start, but it's only a start," said General Treasurer Seth Magaziner (D) Rhode Island.
The main thing is to set goals.
"I'd like them to walk away and not have to be in debt; to live comfortably; and, to be able to retire and do the things they want to do, later in life," said finance teacher Richard Garland.
Many consider the financial advice, good as gold.