YOUR VOICE, YOUR VOTE: Providence mayoral debate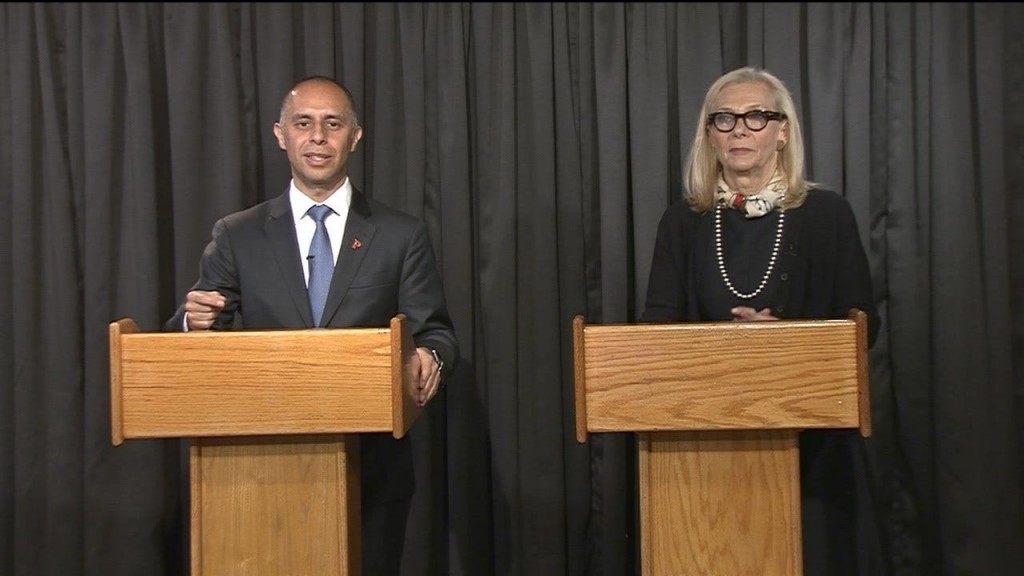 PROVIDENCE, R.I. – Providence Mayor Jorge Elorza and Dianne "Dee Dee" Witman faced off in an ABC6 News mayoral debate Tuesday evening, a week ahead of election day.
One of the hot topics of the hour-long, commercial-free debate: the handling of the school bus drivers' strike.
"That was an example of failed leadership," said Independent Candidate Witman. She argued the mayor should have had a contingency plan, such as delaying school hours to borrow buses from other districts.
Democratic incumbent Elorza said he did everything in his power to mitigate things. "If there was an easy solution to this, it would've been done," he countered.
Witman also faulted the mayor for having teachers work so long without a contract. Elorza said talks are ongoing.
Then, there was contention over Elorza's initial bid for mayor. Witman said he came to her house twice asking for help with fundraising, saying one thing he wanted to do was lower the bar for schools to make them more competitive. The two disagreed over what was really said.
"Are you calling me a liar," Witman asked. "I'm saying you're lying," Elorza answered.
Elorza and Witman differed on how to handle the Richard Gardner situation – the child rapist living in a Washington Park neighborhood. Since Gardner moved in, Elorza has assigned a 24-hour police detail.
"He's forfeited his right to be a part of our community," Elorza said defiantly.
Witman argued the police detail won't work in the long-term because it is too costly. "That is simply unsustainable," she countered. "And also, the city will be sued by the ACLU."
Regarding the unfunded pension system, Witman said she is working with bankers on how best to address it, but isn't at liberty to discuss it yet. Elorza called that "laughable."
Witman said she should have a plan completed in about two weeks and would pass it along to Elorza should he win.
Also discussed: the controversial bid for a massive high-rise in the capital city. Elorza explained it's another example of a "city on the move" that's attractive for businesses, while Witman criticized how long this process has taken without a firm decision made.
© WLNE-TV 2018