Zombie walk promotes living above the influence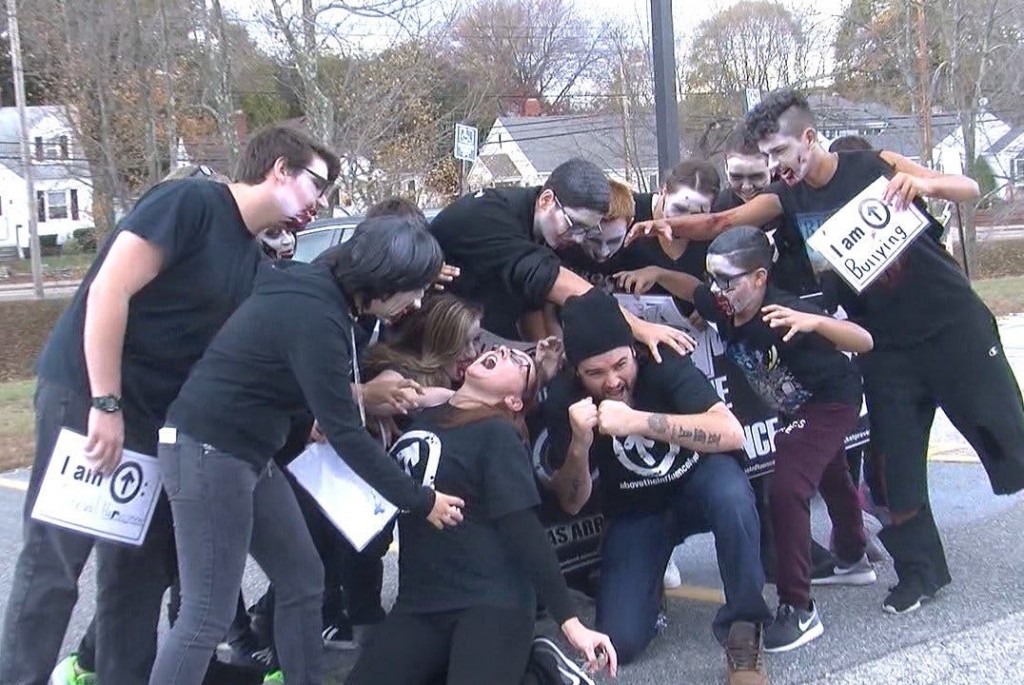 By News Staff
news@abc6.com
A zombie flash mob marched through the streets of Woonsocket Thursday hoping to spread the word to other teens about the importance of living above the influence.
Around two dozen students, mainly from Woonsocket High School, dressed up and took part in the walk. Each painted their faces, walking from the high school to a nearby Walgreens, holding signs saying what they personally are above the influence of.
"We hope that the community will see the teens that are actively trying to promote that they are above the influence of any negative influences. That could be substance abuse, alcohol use, bullying… The teens are having their voices be heard today," said Rafael Agudelo of the Woonsocket Prevention Coalition.
The walk was hosted by the Coalition, and serves as the kick-off event of the chapter that the organization started in high school.
© WLNE-TV 2015